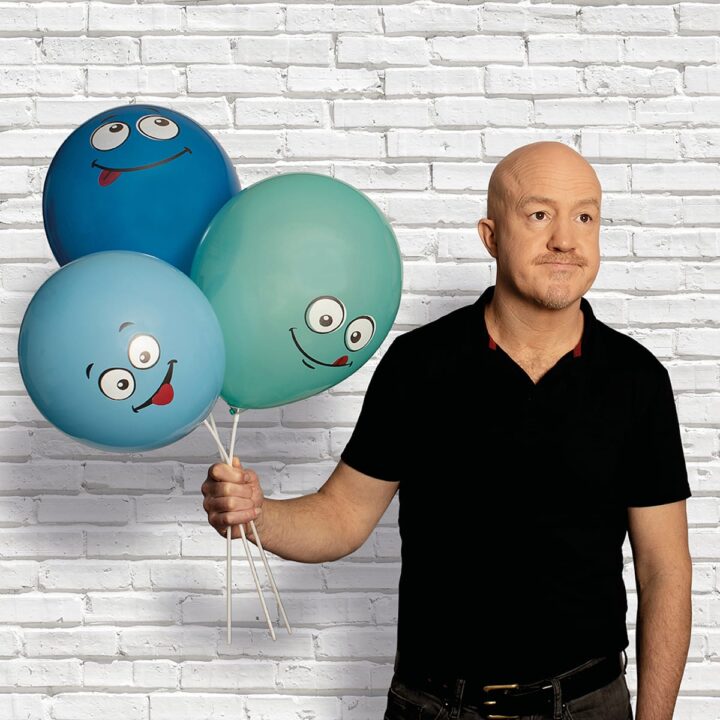 EXTRA SHOW
Pleasance Courtyard, Cabaret Bar
26th Aug, 11:00 pm
Andy Parsons: Bafflingly Optimistic
14th - 27th Aug (not 21st), 7:00 pm
Pleasance Courtyard, Cabaret Bar
Having done 17 full-run Edinburgh shows, Andy hasn't done one for 17 years. He thought it was time he went back. But he's only doing the last two weeks as he's now got parental responsibilities. And he might get homesick.
As seen on Netflix, Amazon Prime, BBC iPlayer, Live at the Apollo and Mock the Week.
'Hysterical' The Mirror
'Very funny' - The Times
'Punchline king' - The Guardian
'Laugh-out-loud funny' - The Sunday Telegraph
★★★★★ - List
★★★★★ - The Scotsman
★★★★★ - The Herald
'Surprisingly ripped' - Rob Beckett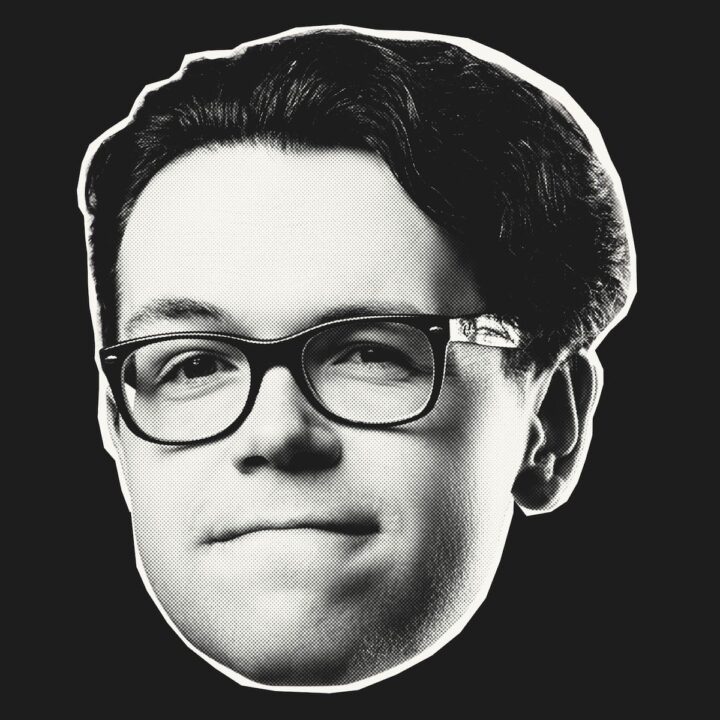 EXTRA SHOWS
Monkey Barrel Comedy, Monkey Barrel 1
22nd Aug, 9:00 pm
24th Aug, 11:55 pm
27th Aug, 1:55 pm
Christopher Macarthur-Boyd: Scary Times
1st - 27th Aug (not 14th), 7:15 pm
Monkey Barrel Comedy, The Tron
A new hour of stand-up by the wee guy with the glasses from Glasgow. Featuring routines and jokes on such topics as Edinburgh Zoo, going for a walk, and the collapse of the British state.
As seen on Frankie Boyle's New World Order, Comedy Central Live and BBC New Comedy Awards, and heard on the Enjoy An Album and Some Laugh podcasts.
'A master of observational comedy' ★★★★ - BroadwayWorld.com
'Seemingly effortless' ★★★★ - LondonTheatre1.com
'It becomes increasingly apparent he was suffering from depression' - Chortle
Tour support for Frankie Boyle and Susie McCabe.
Comedians' DJ Battles
4th Aug, 11:30 pm
11th Aug, 11:30 pm
20th Aug, 11:30 pm
27th Aug, 11:30 pm
Assembly George Sq Studios, Underground
The competitive clubnight: the disco where winner stays on. Ivo Graham (music snob, organised fun fanatic, superintendent of the sesh) pits Fringe legends against each other on the decks to see who's got the best taste in music, as voted by you, the people dancing to it.
Less about actual DJ mixing, more about picking songs on the fly based on deliciously revolving criteria. We're talking non-stop bangers punctuated by quips, disses and rigorously enforced democratic process. We're talking guests taking it more seriously than their own solo shows. We're talking the best night out in Edinburgh.
EXTRA SHOW
Pleasance Courtyard, Above
25th Aug, 10:45 pm
EXTRA SHOW
Pleasance Courtyard, Upstairs
26th Aug, 11:00 pm
Daniel Foxx: Villain
2nd - 27th Aug (not 14th), 7:05 pm
Pleasance Courtyard, Baby Grand
People's princess and TikTok starlet Daniel Foxx delivers his stand-up hour debut with a show about childhood, Tilda Swinton and bullying (but in a chic way).
With his trademark wit and grandmother's pearls, he's taking us back to the 2000s, when the Special K diet was all the rage and the only queer representation was Jafar.
As seen on BBC One, BBC Three, Comedy Central UK and on Instagram and TikTok (The Supervillain's Gay Assistant).
Tour support for Josh Widdicombe, Rosie Jones, Sofie Hagen and Judi Love.
'Fabulous' - Nigella Lawson
EXTRA SHOW
Underbelly Cowgate, Belly Laugh
26th Aug, 11:30 pm
Elliot Steel: Love and Hate Speech
3rd - 27th Aug (not 14th), 9:55 pm
Underbelly Cowgate, Delhi Belly
Comedy's best nepo baby (and there's a lot) returns. From near life-altering injuries sustained at jiu jitsu to everyday Gen-Z life, this new show will leave you in fits of laughter.
After gaining huge success online, Elliot is a regular at Britain's top comedy clubs despite being in his mid-twenties. Seen on Comedy Central's Roast Battle and Comedy Central at the Comedy Store.
'He is confident, accomplished and very clever. His observations are sharp. The structure of his set flows together, sticking to clear themes, and his delivery skills are excellent' - FringeReview.co.uk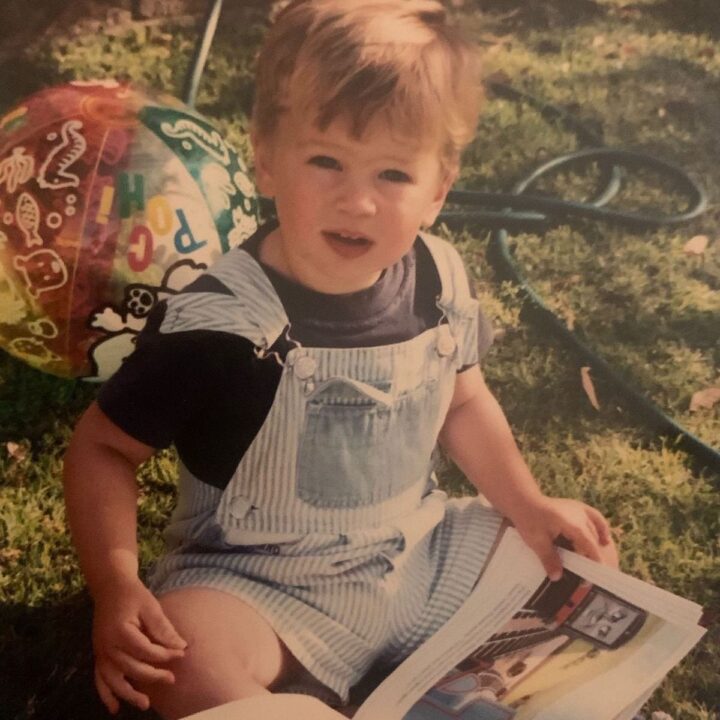 Graham in the Green
17th - 27th Aug (not 26th), 2:30 pm
Pleasance Courtyard, The Green
Ivo Graham dips a greedy toe into the theatre/therapy section, poring over the usuals (relationships, responsibilities, regrets) without any promise of logic or laughter. It takes a meaty whack of self-absorption for a comedian to book an extra slot at the Fringe just to gaze further at his navel without punchlines: please only do come if you can forgive such indulgence (and you've already investigated his main show, Organised Fun).
'Questions about why Graham is so drawn to the past remain unanswered' - the i
'This device isn't a spaceship, it's a time machine' Dick Whitman
EXTRA SHOWS
Pleasance Courtyard, The Grand
6th Aug, 3:30 pm
12th Aug, 11:00 pm
19th Aug, 11:00 pm
26th Aug, 3:30 pm
Ivo Graham: Organised Fun
2nd - 27th Aug, 6:30 pm
Pleasance Courtyard, Beyond
After dismantling a barge (Taskmaster), doxxing himself in the Doubletree (Off Menu), and blanking on the 1992 Ipswich Town crest (University Challenge), Ivo ropes his audience into more chaos against the clock.
'Humiliation's your thing, right?' His brother asked him at Christmas, and with the full existential ramifications of that still being processed, he's lining up a show with more risk than ever before (NB: previous shows have broadly been quite low risk).
Expect quizzes, tangents and fluster.
Best Show/Joke nominee 2019.
'Motormouthed finesse' - The Times
'I could watch him natter all day' ★★★★ - The Telegraph
★★★★ - The Guardian
EXTRA SHOWS
Pleasance Courtyard, Baby Grand
12th August 2023, 10:50 pm
17th August 2023, 10:50 pm
Josh Jones: Gobsmacked
2nd - 27th Aug (not 14th), 8:20 pm
Pleasance Courtyard, Baby Grand
Brand-new show from everyone's favourite gobby Manc Princess and Edinburgh Comedy Awards' Best Newcomer nominee.
As seen on: The Jonathan Ross Show, 8 Out of 10 Cats Does Countdown, Alan Davies: As Yet Untitled, Dating No Filter, Comedy Central's Guessable, Rhod Gilbert's Growing Pains, and Comedy Central Live. Co-host on Dave's Hard Sell with Darren Harriott and hit podcast Chatting with Cherubs with Morgan Rees.
Featured on The Independent's Best Jokes of the Festival 2022.
'Must-see act' - Rolling Stone
'Hilarious' ★★★★ - Entertainment-Now.com
'Josh is purely about entertaining' ★★★★ - One4Review
Lindsey Santoro: Pink Tinge
2nd - 27th Aug (not 14th), 6:00 pm
Pleasance Courtyard, The Attic
Alright bab!? Debut stand-up hour from one of the most exciting voices to come out of Brum in recent years.
Since appearing as part of Best in Class in 2018, Lindsey has made numerous appearances across TV, radio and podcasts, including Comedy Central Live and Sarah Millican's Elephant in the Room (BBC Radio 4).
She has recently supported Joe Lycett on tour including support at Wembley Arena.
2021 Finalist at the British Comedian of the Year.
'One of the most naturally hysterical and gifted comedians in recent memory' - Joe Lycett
'A star in the making' - Chortle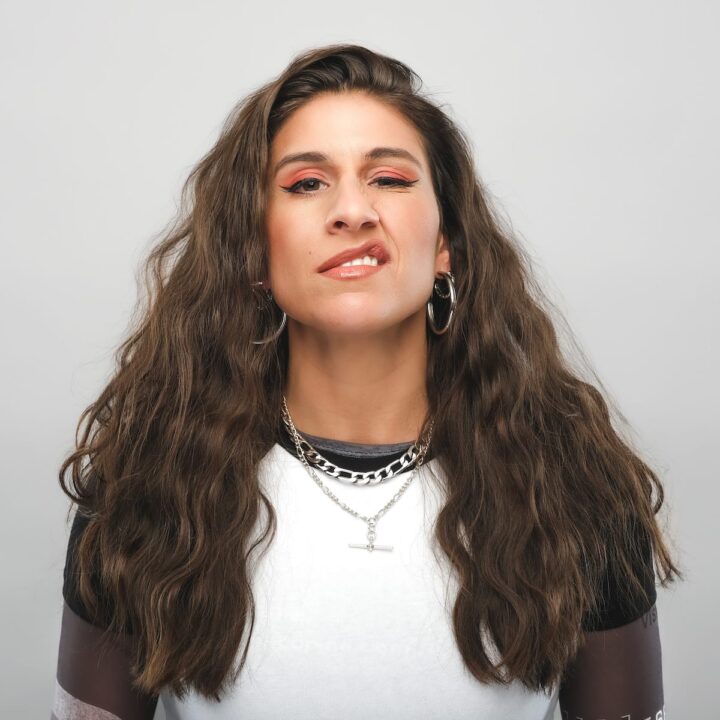 EXTRA SHOW
Pleasance Courtyard, Bunker 1
25th Aug, 11:10 pm
Louise Young: Feral
2nd - 27th Aug (not 14th), 7:25 pm
Pleasance Courtyard, Bunker One
Debut hour from Geordie rising star with a show all about class, chaos and coming out. She did ask her friends if her life had been feral enough to warrant this title they laughed and assured her it still is.
Tour support for Alan Carr and Tom Allen.
As seen on Comedy Central Live and Channel 4's Original Comedy shorts. As heard On BBC Radio 4 (Fred at the Stand).
Leicester Mercury Comedian of the Year 2020 finalist. Leicester Comedy Festival Best Debut show nominee 2022. BBC Radio Newcastle Gillard Award Best Newcomer nominee 2020.
Marcus Brigstocke: Cheese and Whine
2nd - 13th Aug, 7:00 pm
Pleasance Courtyard, Cabaret Bar
There are no problems that cannot be improved by eating cheese. Fact. Award-winning comedian and International Cheese Judge Marcus Brigstocke guides you through the subtle art of pairing the best cheeses with a fine whine of your choosing.
'Devilishly Funny' - TheArtsDesk.com
'Charming, hilarious and utterly refreshing. Don't miss this incredible show' - The Sunday Mirror
'Sharpest one-liner merchant' - The Sunday Times)
'Made us all grateful that comedy is back again at the Fringe' - One4Review.co.uk
Rosie Jones: Triple Threat
11th - 12th Aug (12th Captioned), 7:30 pm
Pleasance Courtyard, Pleasance One
Join Rosie as she ponders whether she is a national treasure, a little prick, or somewhere in between! This show is guaranteed to be full of unapologetic cheekiness, nonsensical fun and unadulterated JOY from the triple threat herself.
Best known for her BAFTA-nominated Trip Hazard and Mission: Accessible.
Seen on The Last Leg, 8 Out of 10 Cats, Cats Does Countdown, Hypothetical, Mock the Week, The Ranganation and Joe Lycett's Got Your Back.
'... elegantly crafted and mischievous to its bones' ★★★★ - The Scotsman
'... completely brazen, downright hilarious and will leave you snorting with laughter' ★★★★★ - edfestmag.com
Simon Evans: Have We Met?
3rd - 27th Aug (not 14th), 7:00 pm
Assembly Rooms, Bijou
In Greek mythology, the Muses were the daughters of Mnemosyne, goddess of memory, by her nephew, Zeus. (Awks.) Ironically, there is no easy way to remember their names. Memory was thus regarded by the ancient Greeks as the Mother of the Arts, wellspring of inspiration. Our last defence against tyranny, the consolation of the just and the seat of the soul. Without memory, the illusion of self crumbles. Mine however, is shot. So where does that leave me?
'A masterclass' ★★★★★ - The Scotsman
'Outstanding stuff' ★★★★★ - Chortle
PS What have I forgotten?
EXTRA SHOWS
Assembly George Sq Studios, Studio Two
5th August 2023, 10:05 pm
12th August 2023, 10:05 pm
19th August 2023, 4:05 pm
26th August 2023, 4:05 pm
Susie McCabe: Femme Fatality
2nd - 27th Aug (not 14th), 8:35 pm
Assembly George Sq Studios, Studio Two
On the back of her TV debuts (Have I Got News for You, Frankie Boyle's New World Order), Susie also supported Kevin Bridges, Frankie Boyle and Jason Manford on their tours. Susie's last show, Born Believer, received rave reviews and this show is set to be another barnstormer of an evening!
With her razor-sharp punchlines she is currently 'the best story telling comic in the UK right now' (List). This is a show not to be missed by the fastest selling act of the GICF three years running.
'She should be considered a national treasure' The Herald