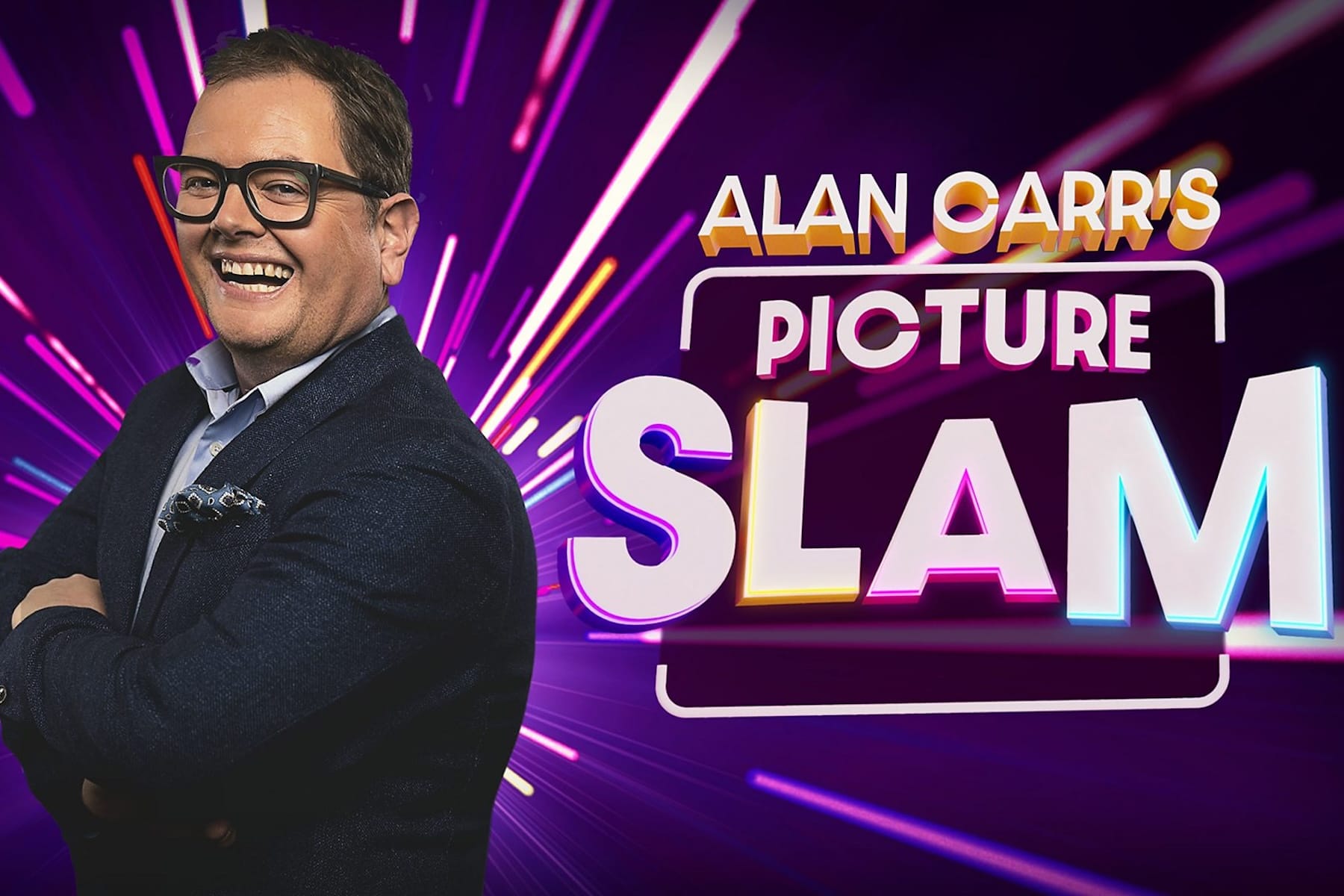 Alan Carr's Picture Slam comes to BBC One
They say a picture is worth a thousand words, and in this game it could be worth thousands of pounds, as RuPaul's Drag Race judge and Interior Design Masters presenter Alan Carr is confirmed to host Picture Slam on BBC One and BBC iPlayer, in his first BBC Saturday night quiz show.
Check out all episodes on iPlayer here.
Picture Slam will see three teams face a series of pictures and each picture is worth cash. The more they can name the more they win, but for the big money they need to name them ALL, and if they do that, they've got a Picture Slam!
This is the fast paced game that asks do you know your Eiffel Tower from your Blackpool Tower? Your Victoria Beckham from your Victoria Sponge and your Buckingham Palace from your Crystal Palace? Across four thrilling rounds, contestants will need to know something about everything to try and win up to £10,000!
In each round, the teams consisting of two contestants will be presented with a board full of images they need to correctly identify against the clock. If they clear a full board with correct answers for a Picture Slam, they'll receive a cash bonus. Only the team who makes it to the final will take home any of their banked cash and, if they can find all the required pictures, they'll take home the jackpot.
Alan says 'Who doesn't love a good quiz? When I found out the BBC wanted little old me to present Picture Slam I jumped at the chance! I don't know if I would be any good at the quiz, but luckily I don't have to play it!'