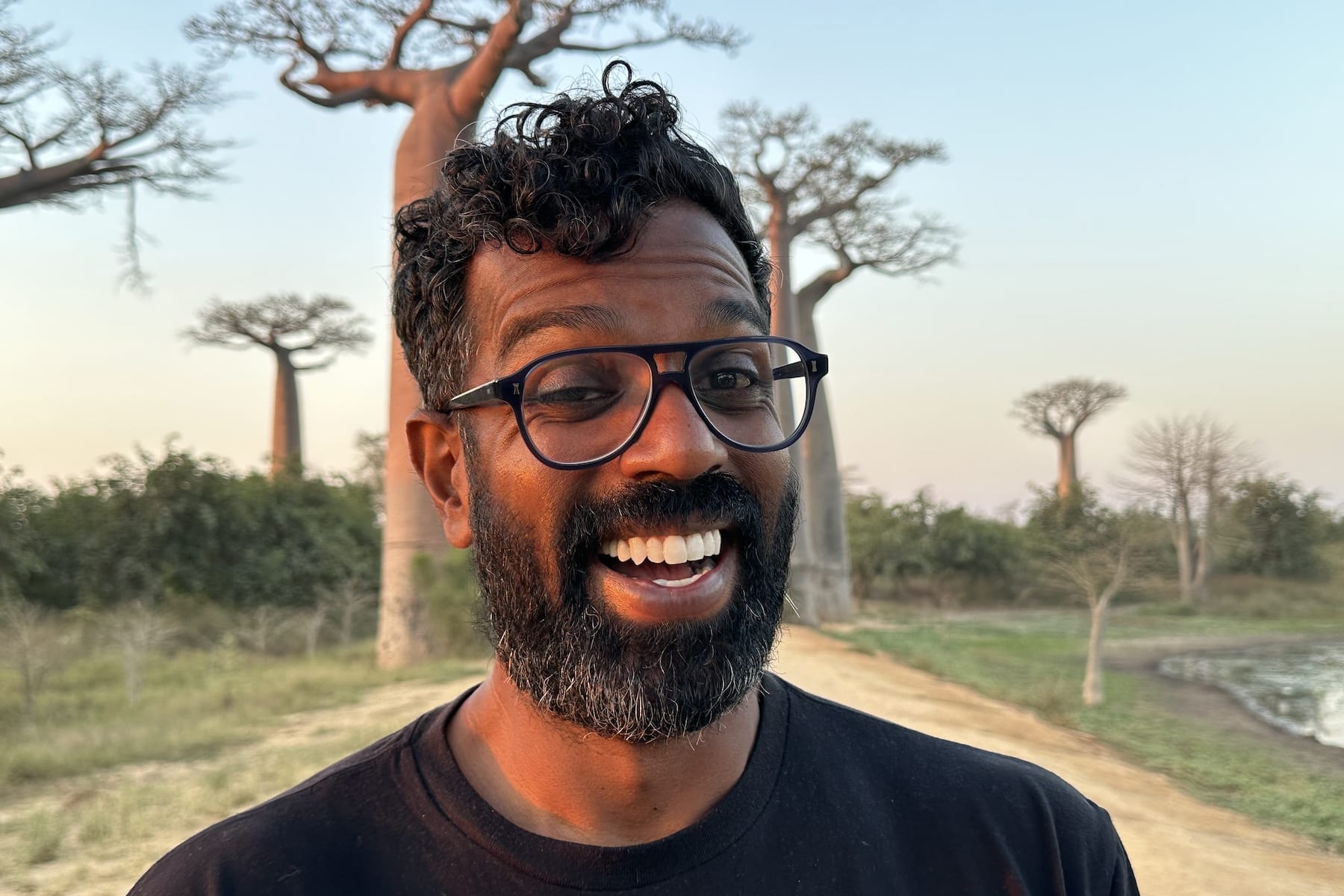 BBC orders more Romesh Ranganathan series in double Rumpus recommission
Rumpus Media has been commissioned by BBC Two to produce another series of BAFTA and Grierson award-winning The Misadventures of Romesh Ranganathan, as well as further episodes of The Misinvestigations of Romesh Ranganathan.
The hugely popular Misadventures travelogue series will return with three 60 minute programmes following Romesh on a single epic adventure through central Africa, visiting Uganda, Rwanda and Madagascar. Previous episodes have seen Romesh visit unlikely tourist destinations to discover hidden gems in some of the most off-the-beaten-path countries, taking in incredible sights and jaw-dropping landscapes, including Haiti, Sierra Leone and Zimbabwe, as well as two Christmas specials in the Arctic and the Sahara.
Elsewhere following up their documentary about the life and death of Jimi Hendrix, Rumpus will be making two more episodes of the genre-bending true-crime spin off, The Misinvestigations of Romesh Ranganathan.
The series explores the lives and legacies of some of the world's most enduring pop icons, whilst examining some of the controversy around their deaths. This time, he will be looking at the life and death of hip hop star Tupac Shakur as well as the murder of Nancy Spungen, girlfriend of the notorious punk star, Sid Vicious.
Romesh Ranganathan said: 'Misadventures and Misinvestigations are both shows I'm incredibly proud of and it's a delight to be able to do them again. I think they're really good, but if you disagree don't tell me.'
Morgan Roberts, Head of Factual Entertainment at Rumpus Media, said: 'Rumpus is delighted to be working on a new series of these epic Misadventures. Romesh isn't just incredibly talented and clever – he is known as one of nicest people to work with in the industry – a reputation we intend to test to its absolute limit. And possibly beyond.'
Max Gogarty, BBC Commissioning Editor, said: 'We're so excited to have Romesh back on BBC Two and iPlayer with the BAFTA-winning Misadventures, where this new series will see him travel on one continuous journey through three countries in Africa. And coming back with a full series of Misinvestigations too; both shows will explore important subjects, but in Rom's inimitable and unique style.'