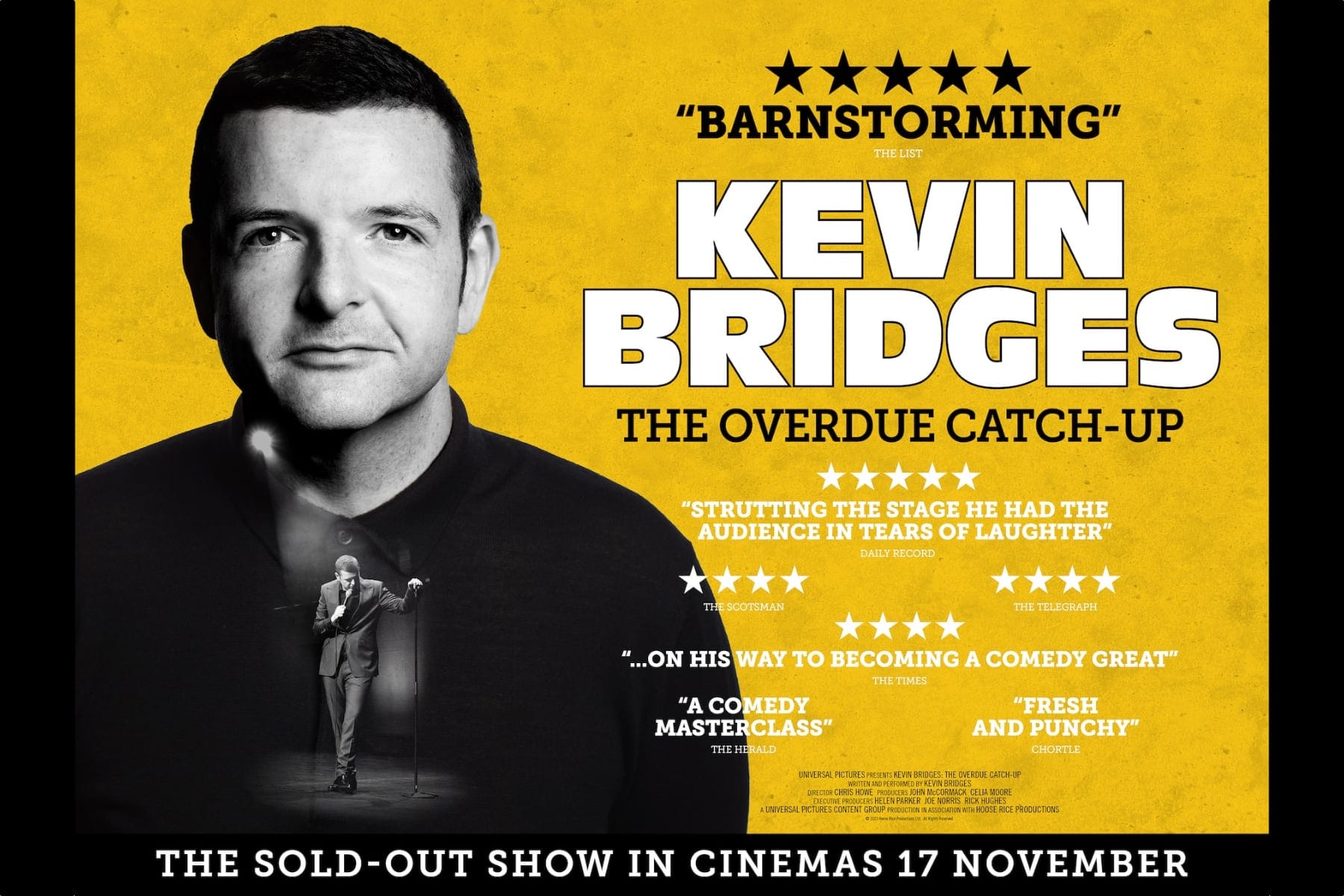 Kevin Bridges brings The Overdue Catch-Up to cinemas nationwide
Following the success of his sold-out tour, award-winning comedian Kevin Bridges brings his critically acclaimed show, The Overdue Catch-Up, to cinemas for the first time from 17 November 2023. The release features brand-new material and exclusive behind the scenes access to Kevin on tour.
Filmed live from the Cork Opera House, Ireland, his stand-up special welcomes audiences into the mind of one of the sharpest comedy talents of a generation. Critics hail Kevin as 'on his way to becoming a comedy great' (The Times), 'there aren't many safer bets in the UK stand up scene' (The Telegraph) and 'a barnstorming show' (The List).

'Remember when you left the cinema as a kid, wanting to trade memories of all the good bits you'd seen only moments before? I felt just like that leaving Kevin Bridges's glorious latest stand-up show' – The Times
Speaking about the release, Bridges said: 'Following the announcements that Beyonce and Taylor Swift are releasing their live concerts in the cinemas I felt it was only natural I followed suit. I'm excited to bring my show to the big screen. I love a day / night at the Pictures so I'm delighted that people can come out to their local cinema and have a laugh at the new show'.
Tickets on sale here now.