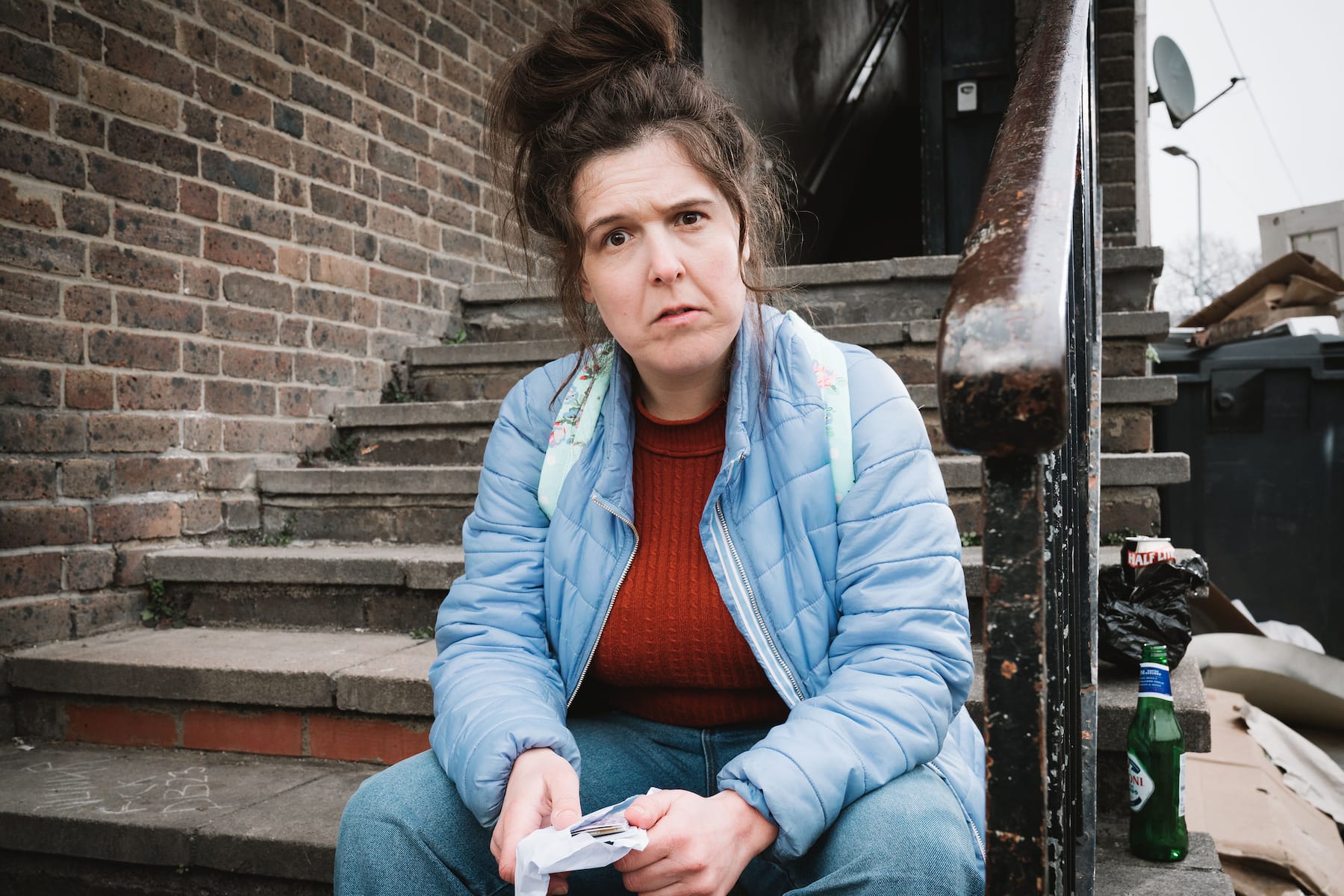 Rosie Jones lands first sitcom with Channel 4
Rosie Jones is breaking bad in her first sitcom, with six 30 minute episodes commissioned by Channel 4.
Playing Emily, a young woman with cerebral palsy who has her disability allowance cut and launches her own drug dealing empire, Disability Benefits on Channel 4 follows the successful piloting of a Comedy Blap last year, the scheme that previously spawned Stath Lets Flats, We Are Lady Parts, Home and Dead Pixels.
'I am incredibly excited to be making Disability Benefits for Channel 4,' Jones told British Comedy Guide. 'It has always been my dream to have my own sitcom and now it is coming true! Bring it on!'
Written by the comic, with Avenue 5 writer-director Peter Fellows, the series reveals the 'sharp, funny, biting, highly educated' Emily to not be your average dope peddler.
People have underestimated Emily her entire life. If they're not patronising her for completing the most menial of tasks, they're pretending she's not there. What better disguise could there be for criminal activity than to be entirely written off by the same broken system which exists to protect the law?
Disability Benefits is the first full comedy acting role for Rosie, who has previously appeared in six episodes of the BBC medical drama Casualty, and in a guest role in Shakespeare and Hathaway: Private Investigators. It consolidates the stand-up's relationship with Channel 4, for whom she already hosts the travelogue Trip Hazard, and last month presented the controversially-titled documentary about ableism, Am I A R*tard?, for the broadcaster.
Transmission and further casting details of Disability Benefits have yet to be announced.
'We are delighted to be working with Rosie, Peter, 2LE and Channel 4, to bring Disability Benefits to a series, following the award-winning success of the original Comedy Blap last year,' said executive producer Clelia Mountford. 'Rosie has a truly unique voice and storytelling ability, alongside impeccable comedic timing, and we are proud to be working with her on her first scripted TV project.'
Producer Tom Thostrup added: 'Rosie exudes big criminal mastermind energy in real life so we're very excited about working with her to bring that to the screen in Disability Benefits.'
The series was commissioned for Channel 4 by head of comedy Charlie Perkins and Laura Riseam, comedy commissioning editor.
'Rosie is a National Treasure at Channel 4, with her distinctively funny and powerful work felt across all genres,' said Perkins, 'so making her first sitcom alongside the huge talents of Peter, Merman and 2LE is the perfect next step for this special force of nature. Disability Benefits adds to an increasingly exciting slate of Channel 4 comedy shows for next year and beyond.'