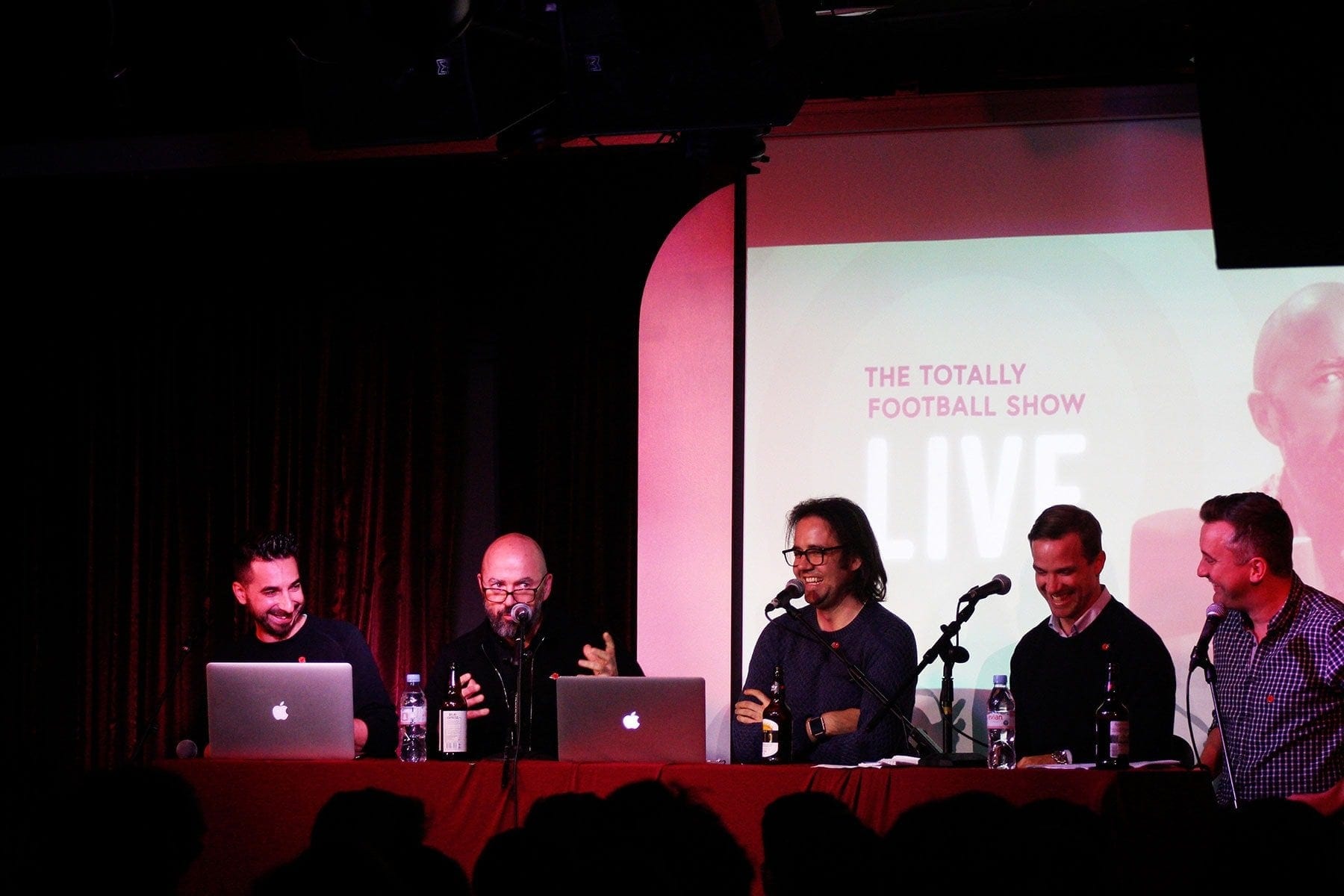 The Totally Football Show Live in Birmingham and Salford
The British Podcast Award-winning The Totally Football Show is back on the road this spring/summer!
Once again, presenter James Richardson will be joined by big names for the puns, punditry, fun and games that have made the podcast so popular. As football is finally getting back on its feet after two years of half-empty stadiums and crippling restrictions, so is The Totally Team. And what's more, they have some catching up to do!
At two shows this year – Birmingham and Salford – audiences can expect the same banter, risqué football tales, in-depth discussions and analysis, and the opportunity to win prizes for putting their footballing queries to the panel. It's going to be phenomenal!
Birmingham – Glee – Tuesday 10th May 2022
Tickets here.
Join Jimbo and other favourites from Team Totally as the Premier League and Champi-ons League approach squeaky bum time. Plus, they'll bring the Inter-Totally quiz to the stage, and tell tales – possibly about Steve Bruce – that are far too salacious for the regular pod.
Salford – The Lowry – Tuesday 9th August 2022
Tickets here.
James and the gang give their ultimate preview of the 2022/23 season. Will United continue to be a shambles on and off the pitch? Will we actually be saying the words 'Harry Maguire' and 'World Cup winner' in the same sentence come December? And is there anyone who can stop City and Liverpool from cleaning up at home and in Europe? Guests to be confirmed.
New episodes of The Totally Football Show are released every Monday, Tuesday and Thursday on all your favourite podcasting apps.